CUTE BABY WITH A BOOK CONTEST
di anjurkan oleh
Notre Belle Histoire
bersama
My Genius Baby Qarissa
, dan penaja utamanya adalah
Genius Baby on Board
&
PatiPerfume
.
HOW TO JOIN
Buat entri mengikut tajuk yang diberi, tampal banner giveaway di entri dan sidebar, serta linkkan ke entri contest ini dan blog Notre Belle Histoire.. Tag kepada 2 orang kawan -->

Kak Nur, Kak Yong



Letak 1 sahaja gambar yang tidak diedit (kecuali watermark jika mahu letak), sertakan nama dan tarikh lahir bayi.
Contest ini terbuka untuk bayi yang berusia dari 4 bulan - 3 tahun sahaja
Kalau ada anak lebih dari sorang , boleh hantar gambar untuk semua anak yang eligible untuk contest ini dalam berlainan entri, means kena buat satu-satu lah..
Di bawah gambar tersebut, sertakan slogan "Saya mahu memenangi *hadiah utama kerana ..."
Tampal banner penaja GBOB dan PFA di entri tersebut, serta linkkan kepada website tersebut

Jangan lupa untuk hantar permalink uols kat box komen

entri ini

,

nyatakan

id facebook dan id follower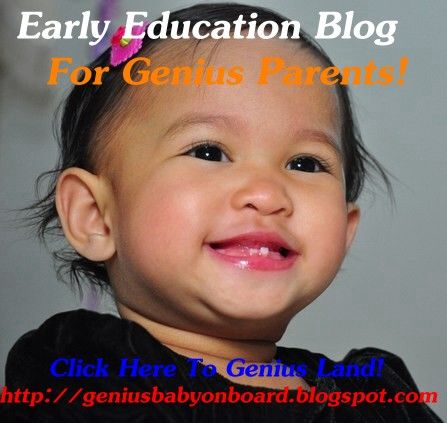 http://geniusbabyonboard.blogspot.com/
http://patiperfume.com


METHOD
pemenang2 bagi CUTE BABY WITH A BOOK CONTEST ditentukan dengan gambar yang paling cute bersama buku, (yang nampak excited bersama buku-buku kanak2 akan dapat lebih markah..hehehe) dan slogan yang kreatif.. Jadi kalau gambar sahaja yang cute, tapi slogan hanyalah so-so je, tak menjamin kemenangan uols tau..
kedua-dua contest ini ditutup pada 2/2/2011 tepat jam 2.22 petang waktu Swiss, means kat Malaysia jam 9.22 malam hari yang sama..hehehe
mesti ada alamat di Malaysia (untuk uols yang duk obesi leh join, tapi kalu menang, hadiah anto kat Malaysia)
Nama bayi: Shafiq Nazhan

Umur: 1 tahun 8 bulan
Saya mahu memenangi *hadiah utama kerana "saya meyakini konsep kepentingan pendidikan awal kanak-kanak dalam membentuk insan yang GENIUS
di masa hadapan.

"
PRIZE for CUTE BABY WITH A BOOK CONTEST
Free seat to GBOB Seminar worth RM199
Perfume-perfume dari PFA
Produk pendidikan & permainan such as cd dari GBOB

*salah satu hadiah utama adalah free seat to GBOB seminar

**Setiap peserta untuk kedua-dua contest ini akan mendapat kupon diskaun RM5 untuk Trial Playgroup GBOB. Sebarang pindaan tertakluk kepada puan penganjur & puan penaja. Walau bagaimanapun, sebarang perubahan akan dimaklumkan di entri ini. Gambar hadiah akan diupload kemudian. Pada 2/2/2011 akan difinalisekan hadiah mengikut nombor pemenang.